Note:  (All musky/pike and trout trips are catch and release only.)
Note:  To see available dates, please check my Fishing Reports page.
---
---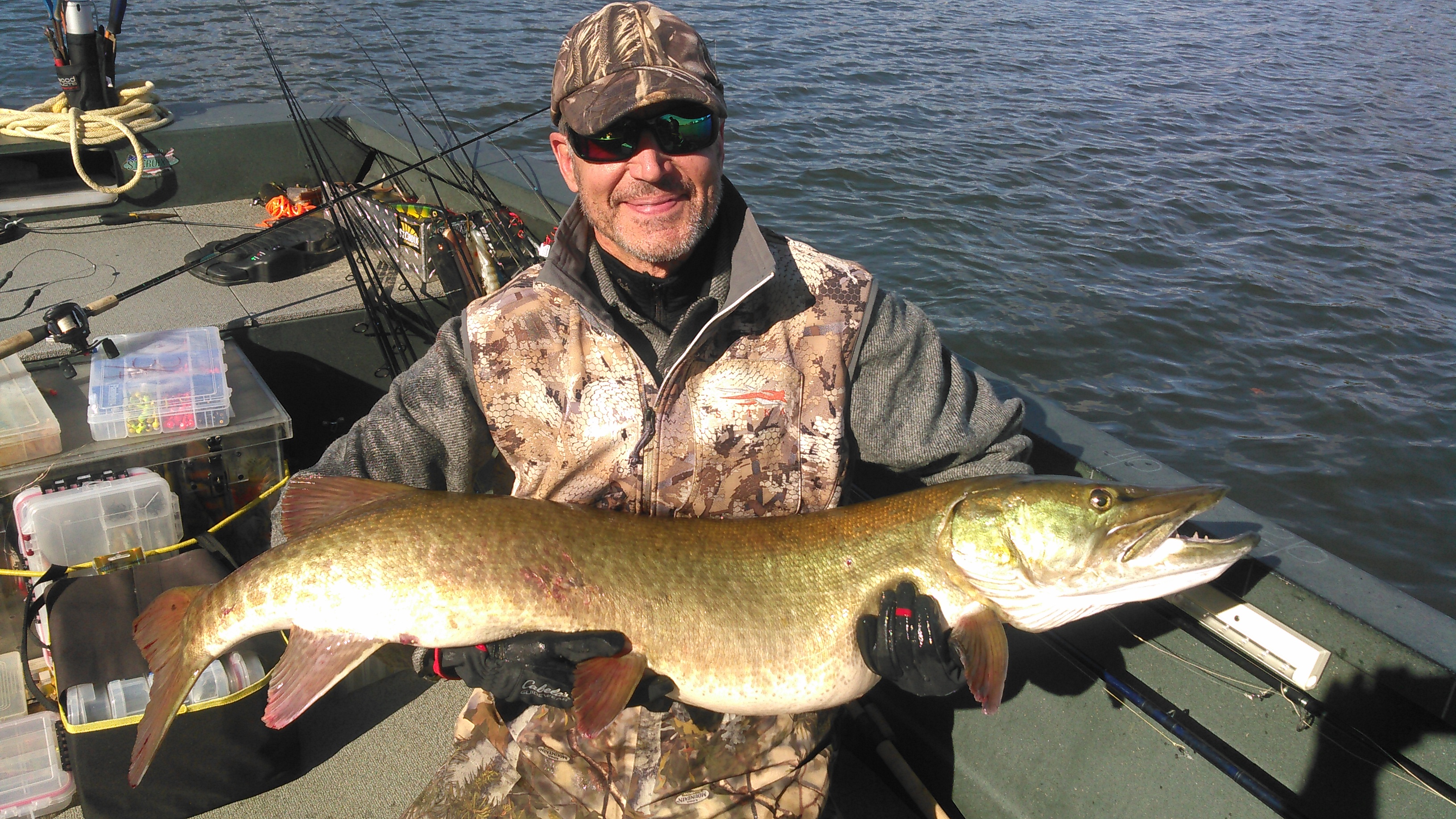 Dave holding his first 50.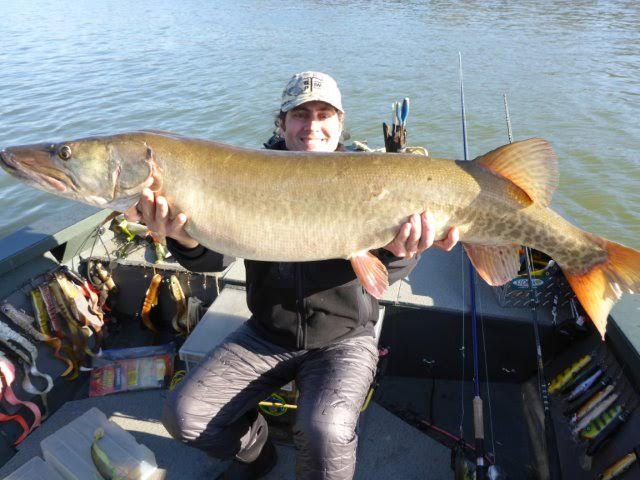 Rob with his largest musky to date.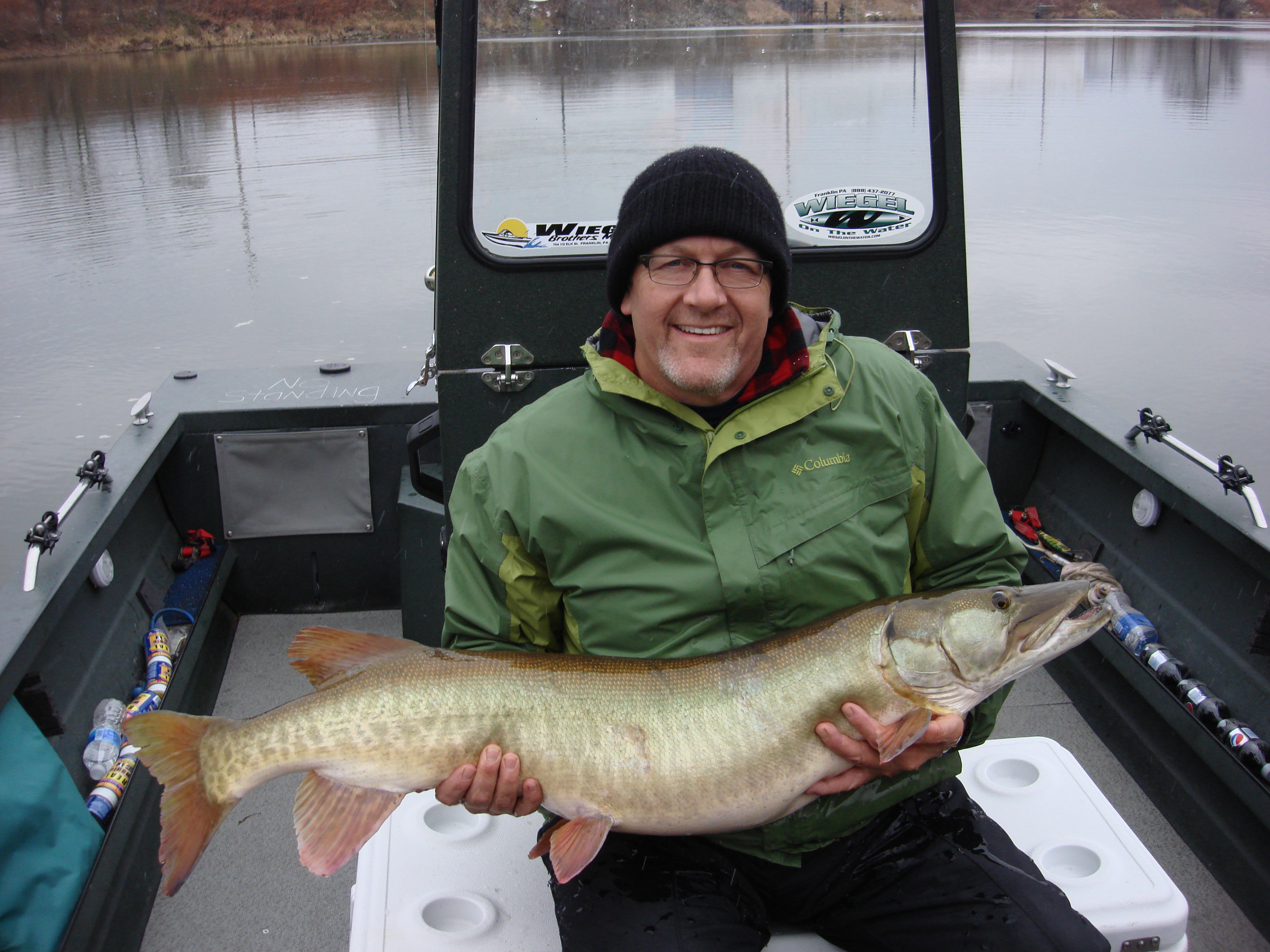 Another Fall Fattie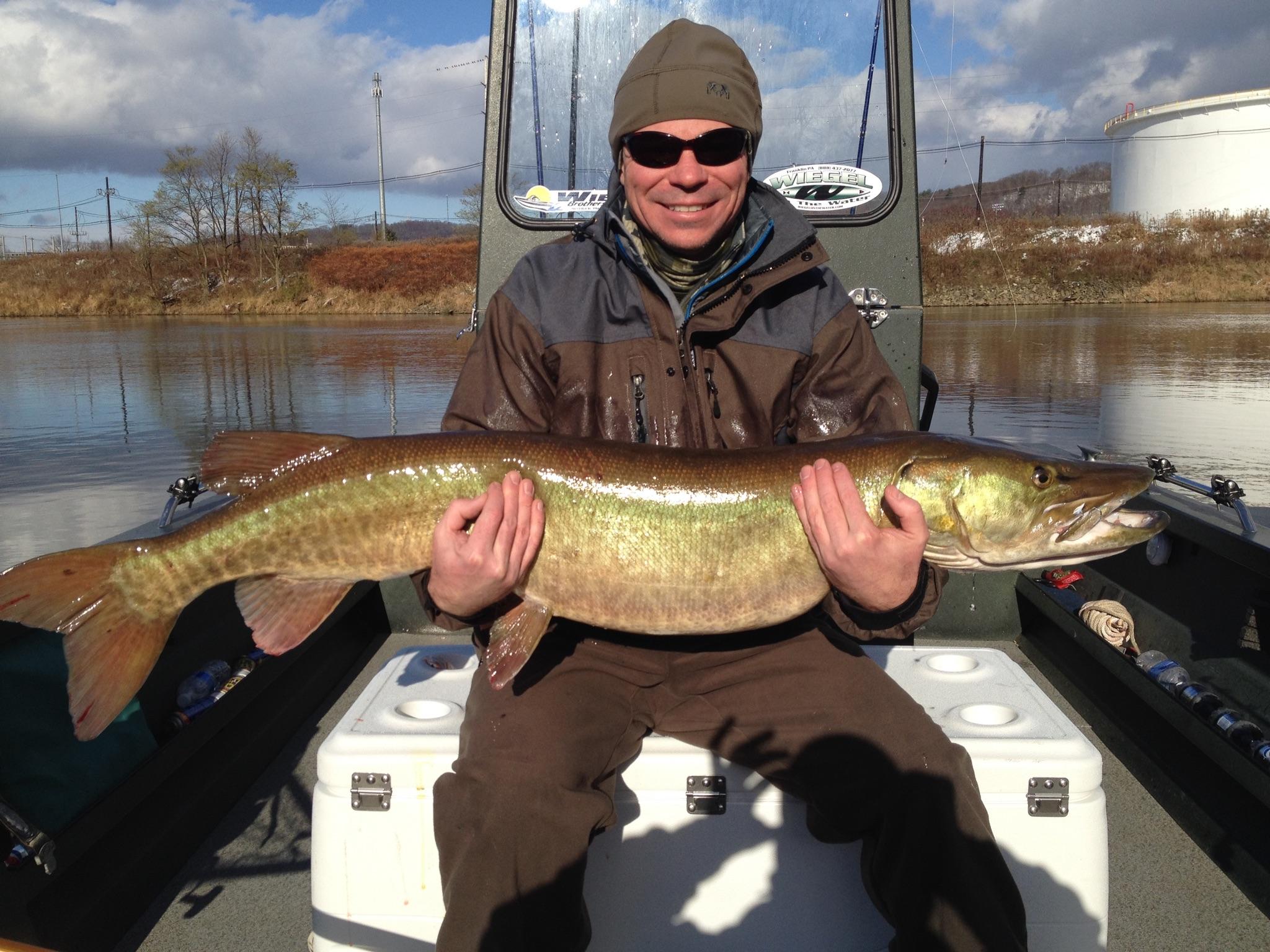 John breaking the coveted 50-inch mark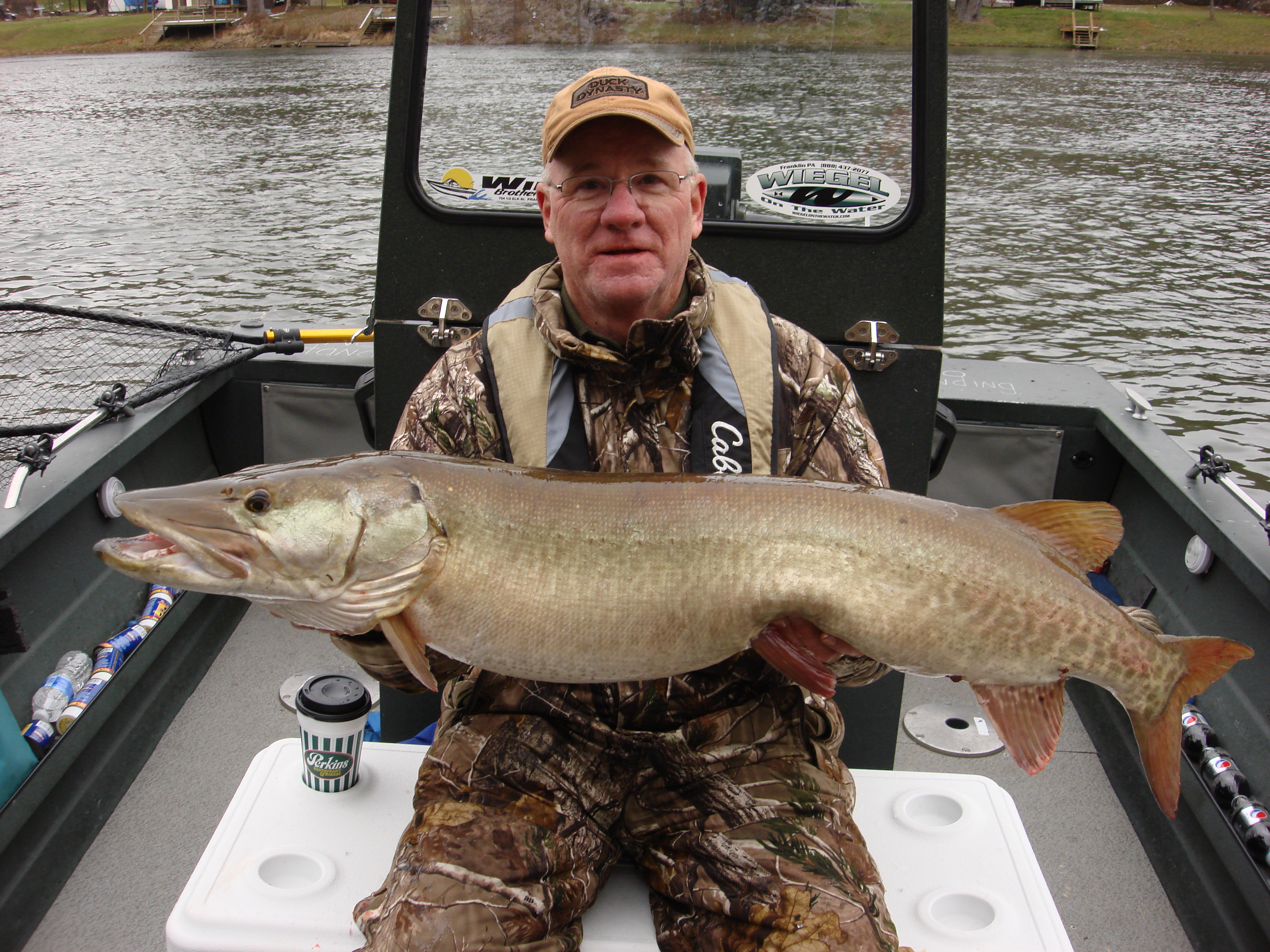 This gal did not miss many meals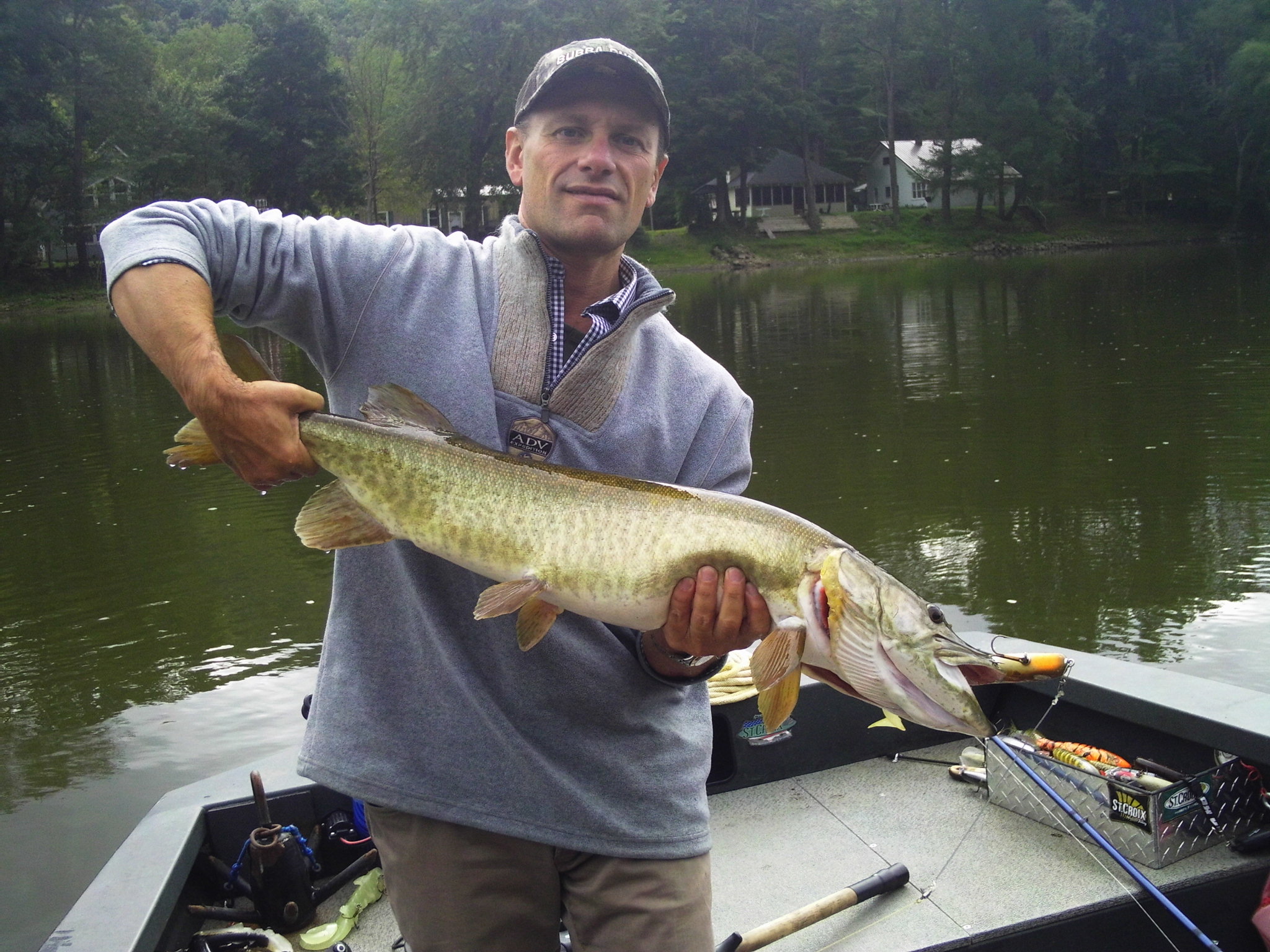 Marco holding his first purebred musky.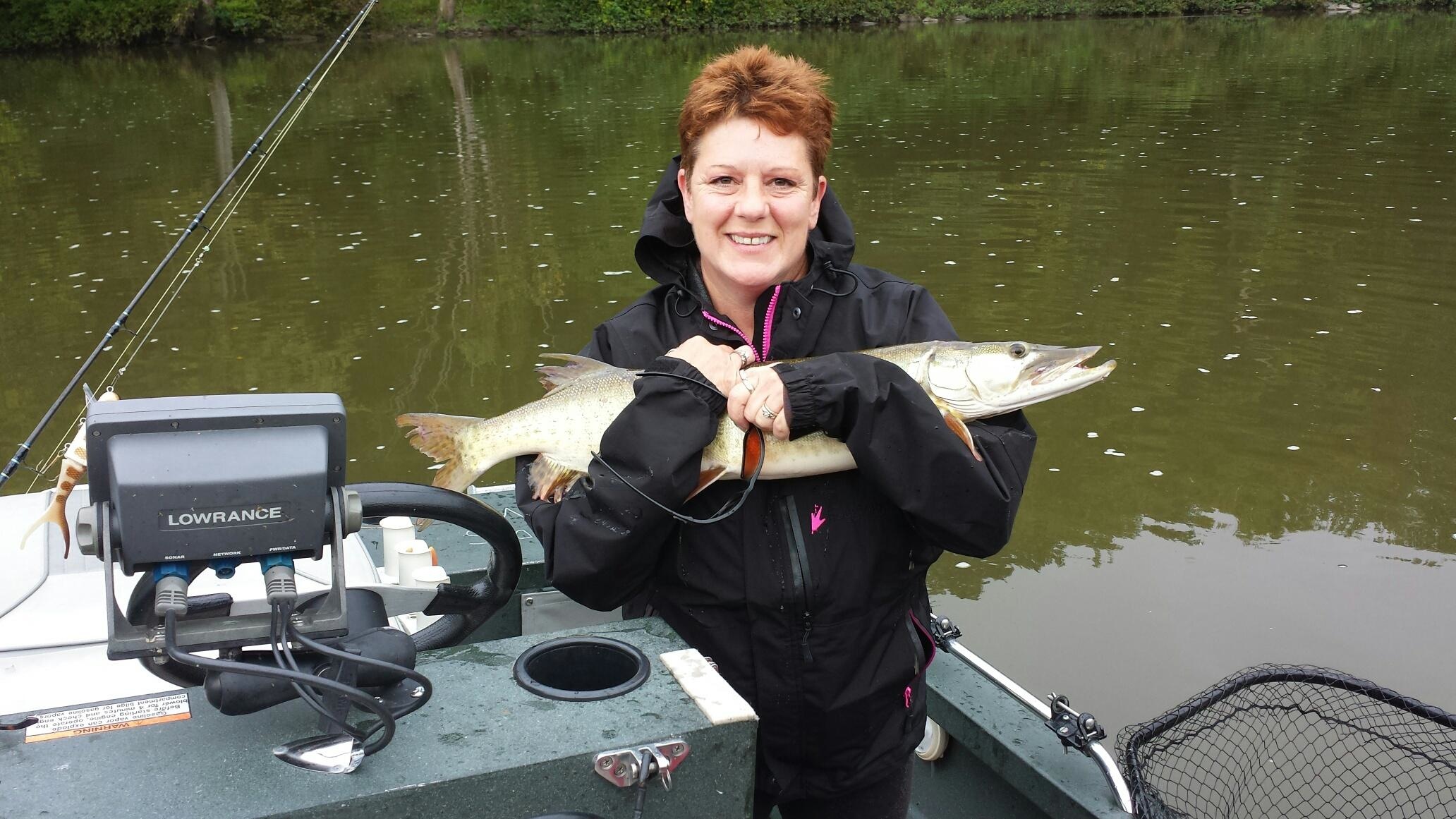 Rose showing off her first musky.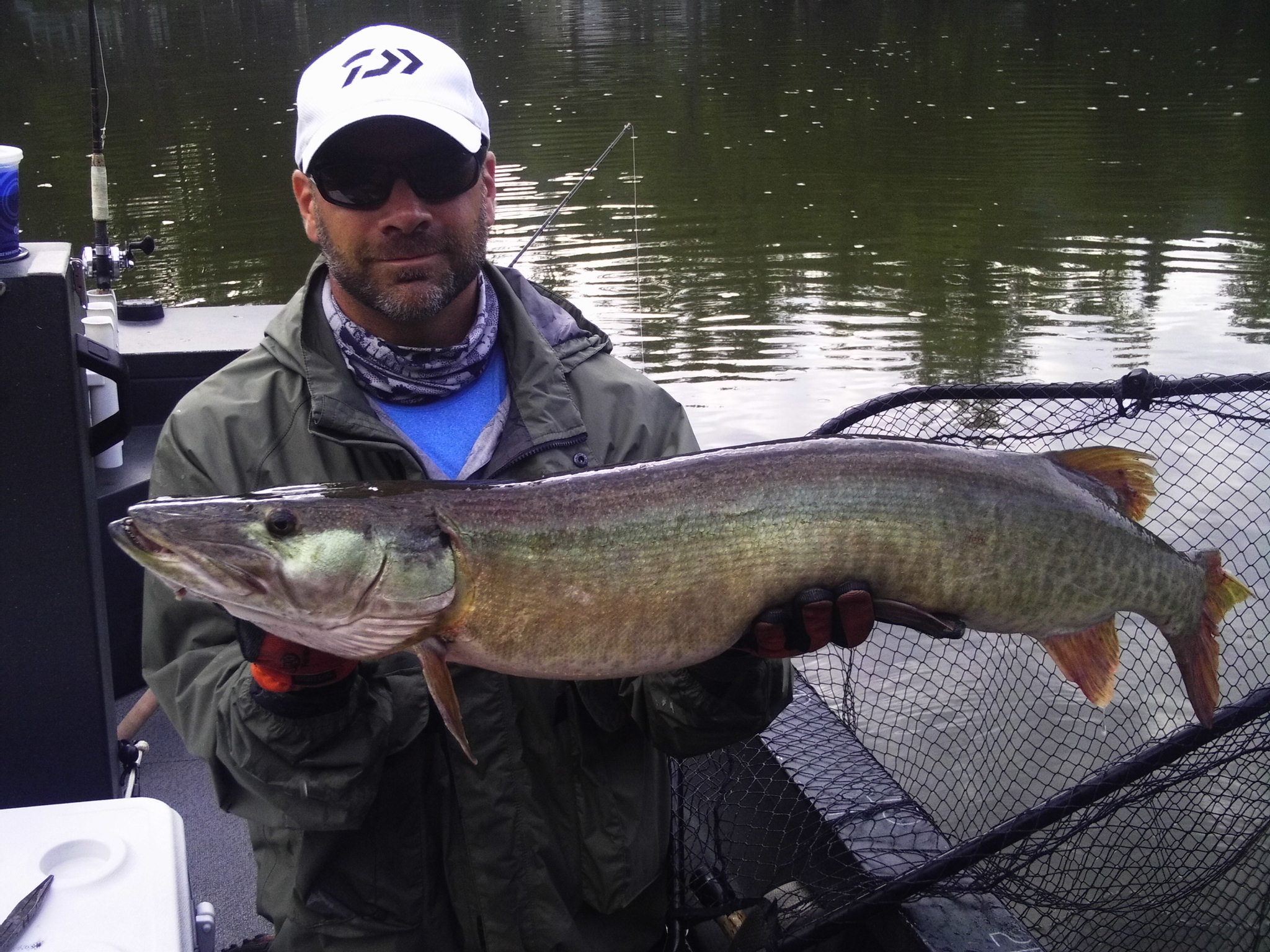 Steve with another nice river musky.
Kyle holding his first walleye.  Good luck topping this one!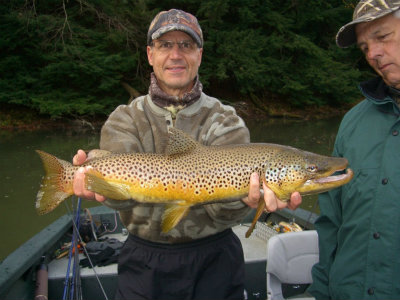 Dave with a giant brown dressed up in his Fall spawning colors.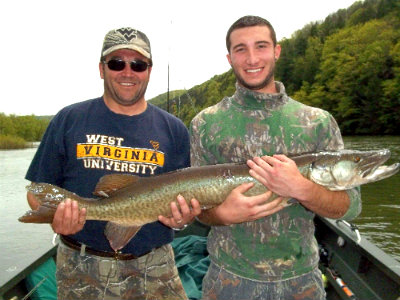 The Poliziani crew holding a long Spring ski.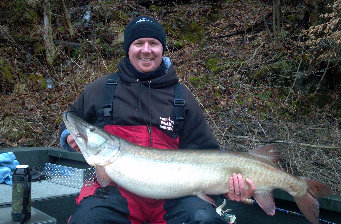 An abnormally warm February brought this gal to the boat.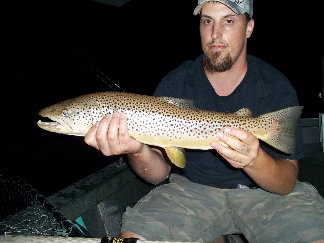 Kyle holding a night time trophy.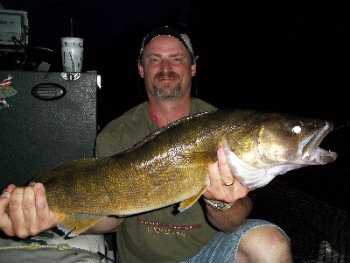 Ed breaks the 10# mark for the first time.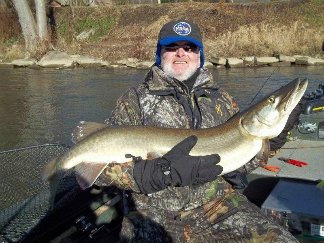 JL getting slimed in December.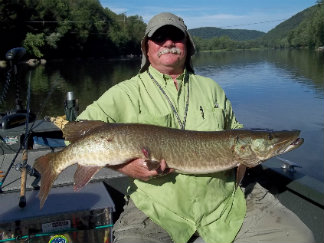 Kevin with his first musky.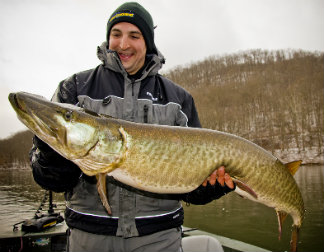 The Field and Stream crew hits a nice lunge.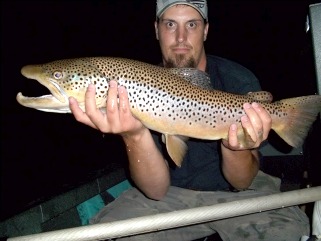 Kyle holding another night time trophy.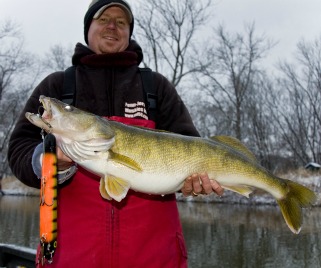 Another giant walleye chasing musky baits.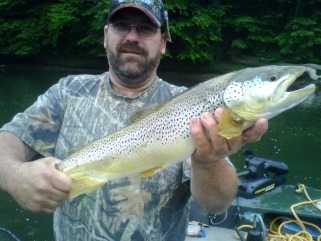 Geno with a beautiful river brownie.

Ryan holding his first musky.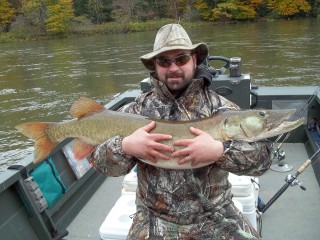 Mike holding his first musky and a true October trophy.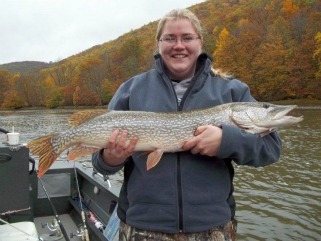 Sara (Mike's wife) with her first pike.

Figure-8 fish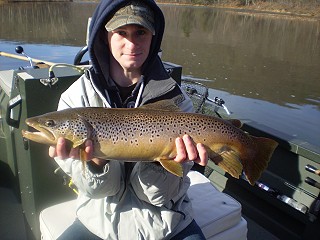 Big trout will eat musky baits.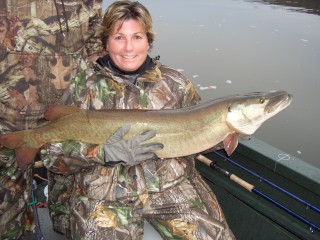 Wendy with a figure-8 October lunge.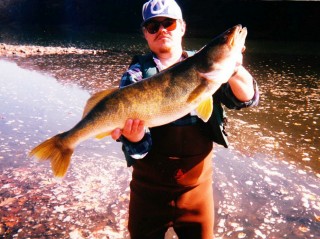 The River holds some very large walleye too.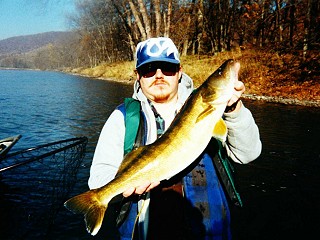 Kevin holding another October walleye.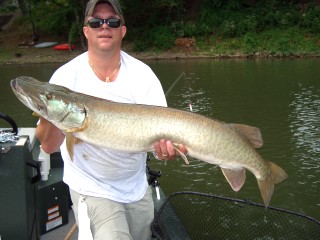 Brian with a very nice August river fish.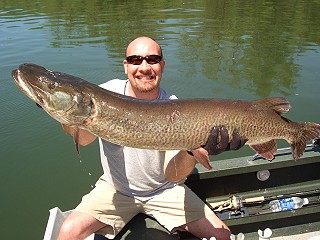 Stu holding a post spawn trophy and his first purebread musky.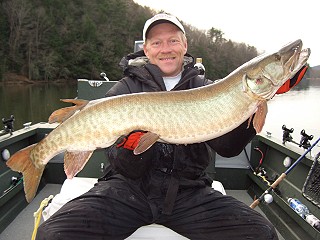 Bob holding a November stud.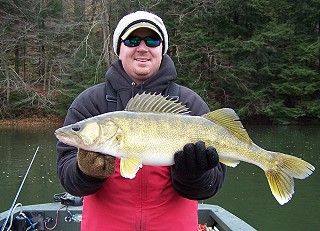 Another big walleye eating musky baits !!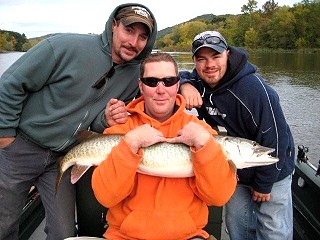 Roger's well-deserved musky.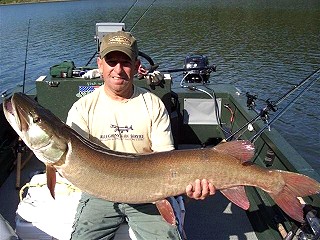 The Horseshoe Man strikes again.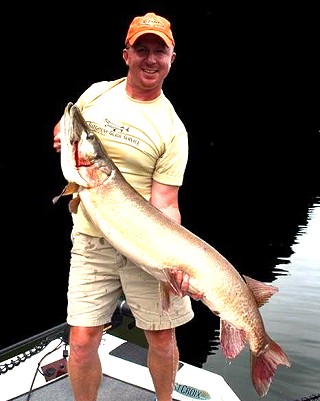 Red and Jim Bortz teamed up to land this summer stud.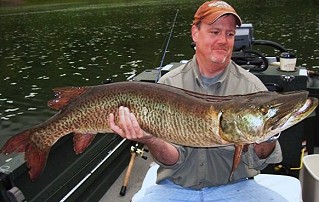 Steven with a heavy July musky.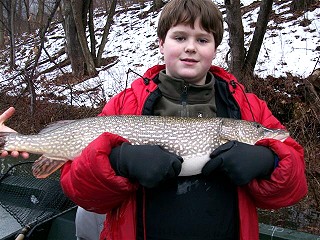 11-year old Nicco with a fat December Pike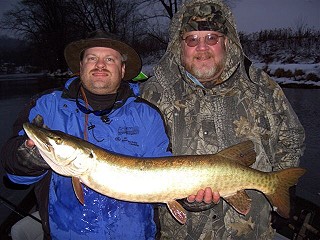 Todd's November musky.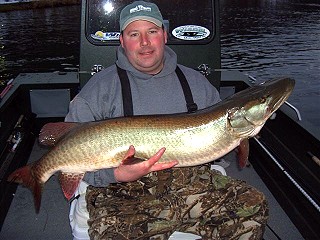 Stuart's beautiful December stud.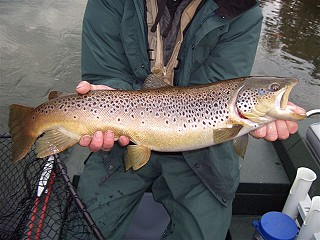 An egg laden brownie caught in October.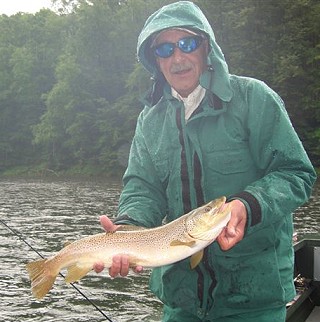 Jim holding a beautiful Allegheny River brown.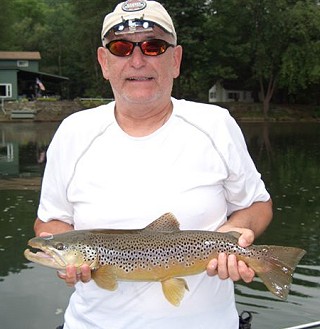 Bernie Kanski preparing to release his personal best brown trout.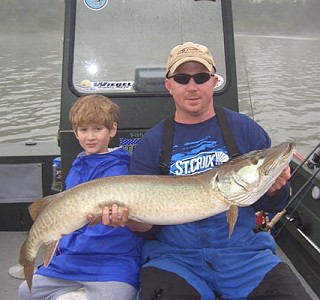 8-year old Alex with his first musky.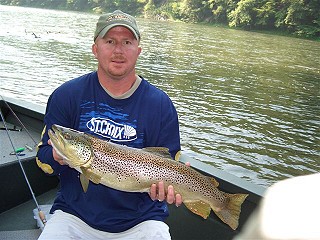 Red with a very nice July brownie.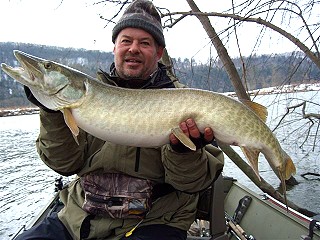 Mark holding his new personal best musky.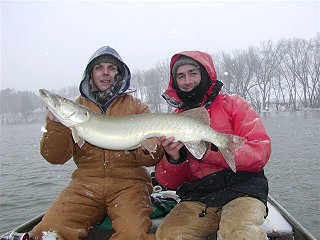 Jeff and Keith holding fish number 6 for the day.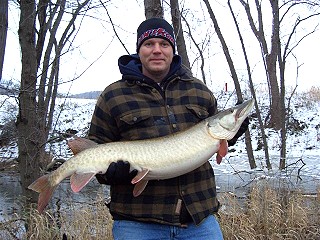 Capt. Bill holding his personal best musky.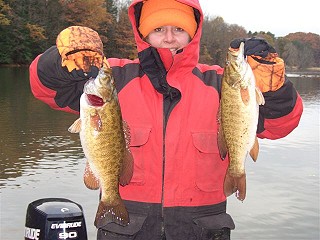 Sharon showing off some nice Fall smallies.

Eric holding his first (and well deserved) musky.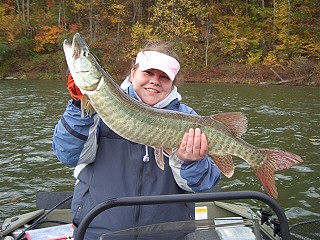 Marie with her first musky.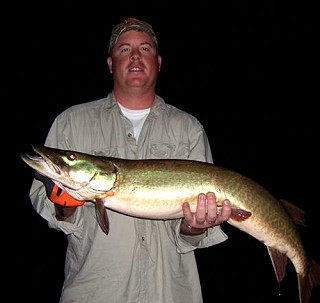 Dylan holding his first musky.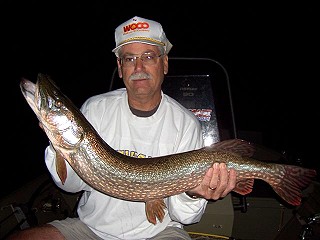 Bill with his personal best pike.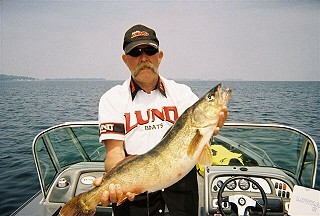 Charlie with a nice Henderson Harbor walleye.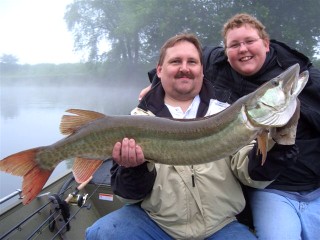 Tim and Alex with their first musky from the Allegheny River.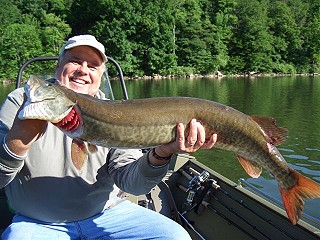 Ralph holding a nice River musky.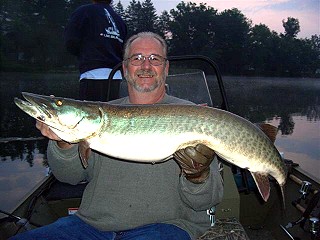 Jimmy's first musky.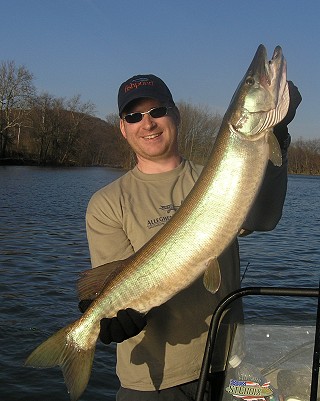 A nice late-April musky for Mike.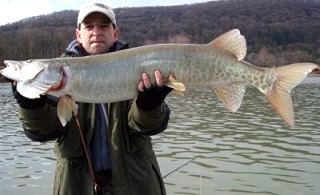 Dave with an April musky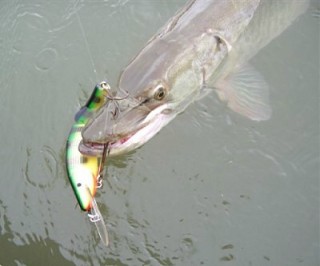 A hungry pre-spawn fish.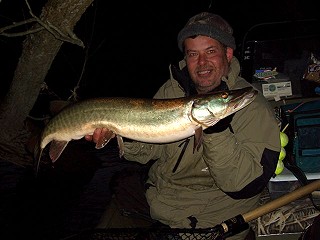 Mark's first legal musky.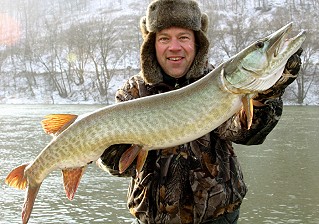 Jim Bortz with a late Fall lunge.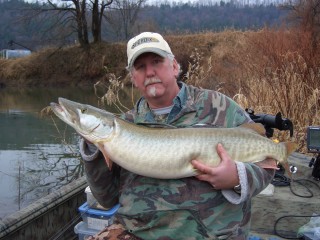 Jim Bummy with a mid winter musky.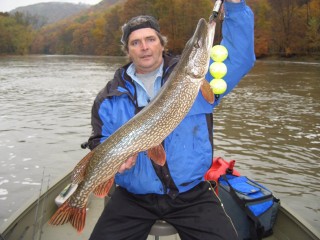 A nice high water pike.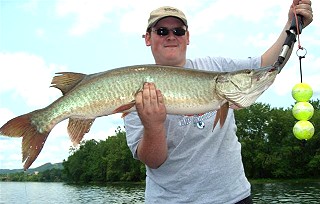 Jesse's first musky!!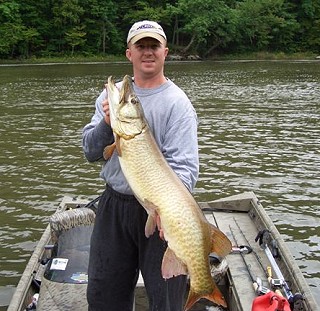 Red with a thick August fish.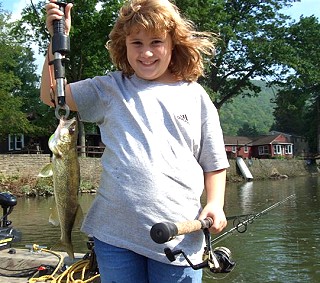 9 yr. old Jenna with her first legal walleye caught while musky fishing.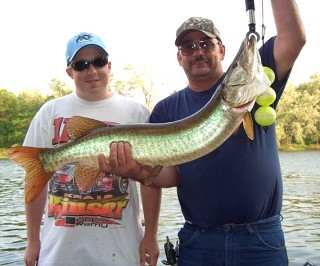 John and son Ryan with John's first musky.

Tim Vona with his first musky……..a nice early spring fatso!